Bankruptcy Representation
Get the Help You Need at Bankruptcy Utah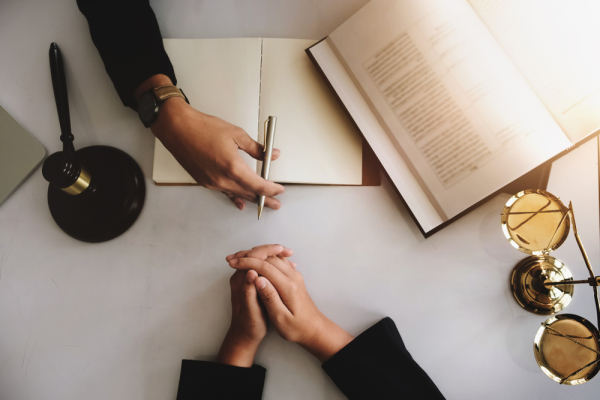 If you have assessed your financial situation, looked at your options, and have come to the conclusion that filing bankruptcy is the best path for you, then you have some work cut out for you. Filing bankruptcy is not an easy process, and for good reason: It's a big step to take. There is a lot of legal work involved—after all, if you successfully file bankruptcy, you will be absolved of some or all of your debt or will be provided with a payment plan to help you get caught up on your payments. It is a serious process that, like the decision to file bankruptcy, should not be taken lightly.
Don't let the difficulty of filing bankruptcy keep you from doing so when it is your best option. Bankruptcy laws exist to help people get a fresh start and rebuild their lives in a financially secure way. Bankruptcy exists to help you when you need it the most, and if you have determined that it is the best choice for you, you should file it. And although you might find the process confusing and intimidating, when you allow us to help you, we will be here to help you through every step of the way.
You Need Good Representation​
One of the fundamental services that we provide our clients is bankruptcy representation. You see, bankruptcy is a legal process that involves convincing a judge that you are unable to repay your debts. If the judge is not convinced, he or she will deny your claim and you will not be allowed to file bankruptcy. That is why it is critical that you have experienced, talented, and knowledgeable lawyers representing you as you file bankruptcy. That's what we're here for.
Our Track Record of Success​
We have successfully represented hundreds of clients through the bankruptcy process and have helped them find the relief that they had long been looking for. Our professional team of experienced lawyers has a long history of successfully representing clients in various financial situations. We have helped them get a fresh start and free themselves from the crushing weight of unmanageable debt. We have walked them through every step of the often complicated bankruptcy process and have helped them regain the confidence that their unfortunate financial situations have taken from them.
Let Us Represent You
If you need to file bankruptcy, we can help you. We will guide you through the process, from filing bankruptcy to representing you in court. When you trust us with your financial future, we promise to not let you down. We can help you find the financial stability you have been working hard for. We can help you rebuild your life. Call us today to start the process.