Bankruptcy Representation
Get the Help You Need at Bankruptcy Utah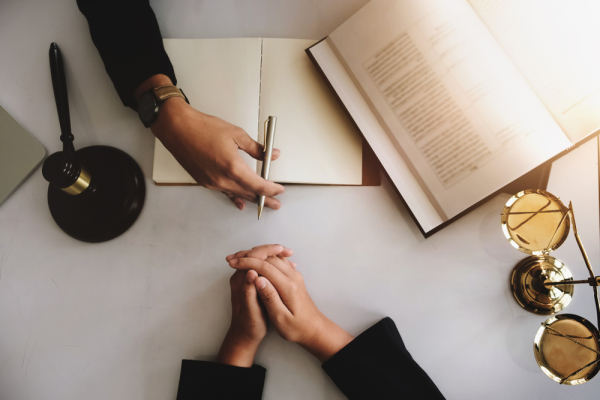 If you have assessed your financial situation, looked at your options, and have come to the conclusion that filing for Chapter 7 bankruptcy is the best path for you, then you have some challenges ahead of you. Filing for Chapter 7 isn't an easy process, and for good reason: It's a big step to take. There is a lot of legal work involved—after all, if you successfully file for bankruptcy, you will be absolved of some or all of your debt or will be provided with a payment plan to help you get caught up on your payments. It is a serious process that, like the decision to file bankruptcy, should not be taken lightly.
Don't let the difficulty of filing bankruptcy keep you from doing so when it is your best option. Bankruptcy laws exist to help people get a fresh start and rebuild their lives in a financially secure way. Chapter 7 bankruptcy exists to help you when you need it the most, and if you have determined that it is the best choice for you, you should file for it. And although you might find the process confusing and intimidating, when you allow us to help you, we will be here to help you through every step of the way.
You Need Good Representation​
One of the fundamental services that we provide our clients is bankruptcy representation. You see, bankruptcy is a legal process that involves convincing a judge that you are unable to repay your debts. If the judge is not convinced, he or she will deny your claim and you will not be allowed to file bankruptcy. That is why it is critical that you have experienced, talented, and knowledgeable lawyers representing you as you file bankruptcy. That's what we're here for. How can we help you?
We'll make sure you're filing correctly. We've seen it happen before with those that don't

use an attorney to help file: clients end up filing for the wrong chapter type. Filing for Chapter 7 is different than filing for another type of bankruptcy. Although Chapter 7 is among the common types of bankruptcy, it's still treated differently, and should be seen with different values. To give you the simplest example, we often suggest Chapter 7 to those clients who have no assets or a lower income. Filing incorrectly can be losing valuable property, or your debts staying where they are. Trusting an attorney means getting the job done right.

We'll make sure to file all your required documents. Again, an easy pitfall for a client without representation to fall into is not filing all the required documents. It's easier than you might think to leave out highly important documents that can make or break your case. Of course, when you file for Chapter 7, you'll receive a large federal packet as well as any legal forms provided by the court. Not filing the required documents means a dismissal of your case. Don't let that happen to you! Choose quality representation rather than going it alone.
We'll make sure you understand all that's required of you. Filing isn't the only battle you'll be facing. When filing for Chapter 7, you will need to receive some sort of credit counseling before you can even file, as well as a financial management course before getting a final discharge. If you're confused as to what you need to do, you're not alone. Paperwork is simply one half of the battle. Great representation means you're not alone when trying to understand just what you'll need to do to win the fight.
Our Track Record of Success
We have successfully represented hundreds of clients through the Chapter 7 bankruptcy process and have helped them find the relief that they had long been looking for. Our professional team of experienced lawyers has a long history of successfully representing clients in various financial situations. We have helped them get a fresh start and free themselves from the crushing weight of unmanageable debt. We have walked them through every step of the often complicated bankruptcy process and have helped them regain the confidence that their unfortunate financial situations have taken from them. Why are we so successful?
We make sure you're doing it right. From our first meeting to your discharge hearing, we're there by your side. We'll make sure you file what you need and have a strong case backing you.>
We're here to help you develop a repayment plan. You may not realize it now, but legal advice is what you need. Developing a plan for the future isn't always so simple, and you won't receive help from the courts on what to file or how to establish a repayment plan. That's what we're here for, and we have decades of experience to prove it.
Putting your best foot forward. Filing for bankruptcy is no small task, but we're here for you. We're successful because we're a team that cares about your future. Every client is different, even though they may be here for the same reasons. We're here to help you put your best foot forward, and we can, because we strive to work with you to create a compelling case, as well as to get you back on track for a stronger financial future.
Let Us Represent You
If you need to file bankruptcy, we can help you. We will guide you through the process, from filing bankruptcy to representing you in court. When you trust us with your financial future, we promise to not let you down. We can help you find the financial stability you have been working hard for. We can help you rebuild your life. Call us today to start the process.
​(801) 560-1843