COVID-19 STATEMENT:
To our clients, during this time the bankruptcy courts are open and we are open as an essential service, but are providing most services by phone or video conferencing.

Chapter 7 & Chapter 13 Bankruptcy Specialists - Murray, Utah
Are you feeling overwhelmed and underwater? Are you struggling to find a way to make ends meet? Well, we're here to help. Here at Bankruptcy Utah, we've helped hundreds of Utah families find financial peace, and we can help you too.
We understand that filing bankruptcy is a difficult decision to make. No one chooses such a pathway lightly. However, with the help of an understanding and experienced professional, the process can go much more smoothly. We can help you determine whether it's time to file either Chapter 7 or Chapter 13 bankruptcy. Conversely, if bankruptcy isn't the right solution for you at this point, we can help you find other financial solutions that will end the stress and strain.
We believe that filing for bankruptcy is not the same as admitting defeat. Rather, it's acknowledging that there's a road block in front of you, keeping you from moving forward. Many individuals file for bankruptcy in order to get a clean slate. After going through the process of bankruptcy, they're able to financially recover from past setbacks, and achieve the good fiscal standing that they've worked for.
Our team is ready to help. We can discuss your options and help you understand the pros and cons of each.With our expert advice, you can feel empowered to make the right decision for you and your family. Call today for a free, no-obligation consultation with our caring team.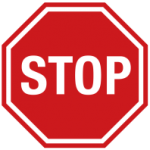 GARNISHMENTS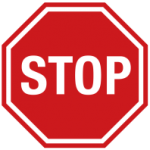 CREDITOR HARASSMENT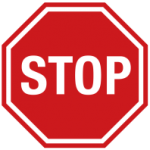 FORECLOSURE
CONTACT US TODAY TO SCHEDULE YOUR FREE CONSULTATION
Do you have questions about how Chapter 7 or Chapter 13 bankruptcy in Utah works? Call for a free, no-obligation consultation.
Hear What Our Clients Say...
Exceptionally friendly, helpful and on top of things. Helped us get through one of the most stressful times of our lives. Scott Blotter Law is awesome. I would completely recommend to anyone looking for a good attorney.
Scott was a great attorney and if I had questions or concerns he would always answer the phone for me. He was very intelligent about what he was doing and has had many years of experience. I would definitely recommend Scott to others. As I was looking at Tammy's profile she has written numerous amounts of bad reviews saying that people never answered the phone, this just shows that she is an individual who can often be called annoying or one that doesn't stop bothering people, kind of like a salesman.