Welcome to Bankruptcy Utah
We know that bankruptcy is a difficult step. That's why we make it our mission to help you through this process, and make it go as seamlessly as possible. We've been serving families in the Salt Lake area since 2009, and we're honored by the trust and confidence that our clients show us. We go above and beyond to defend the rights of our clients, and set them back on the path to good financial standing.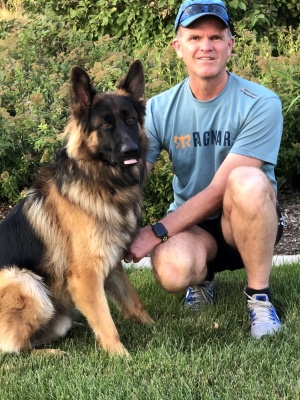 Education:
Brigham Young University, Provo, Utah
B.S. Business Finance
University of Utah College of Law
J.D. Degree
Membership:
Utah State Bar
Idaho State Bar
National Association of Consumer Bankruptcy Attorneys
About Scott Blotter:
Scott has been working in the bankruptcy business for over 19 years. Today, he's the owner and head attorney at Utah Bankruptcy. His professional experience includes early days in one of Utah's largest bankruptcy firms, followed by 8 years in the Chapter 13 Trustee's office. These jobs afforded him the opportunity to learn the ropes of Chapter 13 and Chapter 7 bankruptcy from the very best, and to see the other side of the process.
In 2009, Scott began Bankruptcy Utah in order to return to what he was the most passionate about: helping individuals and families just like yours recover from financial situations that seem hopeless. He believes in standing up to bullies and fighting on the side of the little guy in order to help Utah's residents get back on their feet.
Scott lives in Davis County with his wife of 20 years and their 6 beautiful children. In his free time, you'll often find him on his father's ranch, helping to manage 1000 heads of cattle, or out running with his German Shepherd Kota.
Call today to set up a consultation with Scott.
We are here to help. Contact us | 801-560-1843